There's always something happening in the Garden District. Nestled between the hustle and bustle of the shops and cafes along Magazine Street and the  rumbling streetcar on St. Charles Avenue, residents can enjoy a pleasant, old -fashioned type of neighborhood.  Walkers, runners, parents pushing strollers, children riding bikes or playing football in the front lawns or splash in the pools.   This is life in the District.
There's always a party or the impromptu garden gathering between friends, and, of course, the tourists that love to wander about for a glimpse at this fabulous architecture that surrounds us.   It's a happening place.
The Association is no stranger to fun-filled parties either.  Each year , we hold at least four events that bring old friends and new neighbors together to share a few drinks and collect a few memories.   For more information on each, please click on the list to the left.   We hope to see you at the next one!
Jazz & Juleps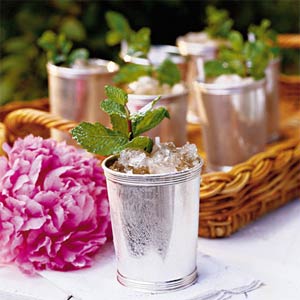 After the big success of our first Jazz & Juleps celebration in  2009 , the GDA started a new tradition of this spring event with a casual outdoor spring supper in the garden complete with live jazz and, of course, mint juleps!
 Fall Affair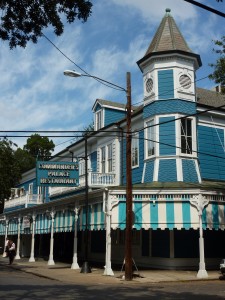 The GDA's annual fundraiser, A Fall Affair, offers a wonderful opportunity for neighbors to mingle and celebrate at our favorite neighborhood restaurant, Commander's Palace.  The Brennan family graciously opens up the restaurant for our special event and always offers a delectable fall menu by Award winning chef Tory McPhail.
Benefactor ($250 per person) and Patron ($175 per person) tickets are available.  And donations are always welcome… and tax deductible!
Click here to purchase a Benefactor or Supporter ticket.
Click here to make a donation.
Click see to see 2016 Fall Affair Invitation
Halloween Under the Oaks:   SOLD OUT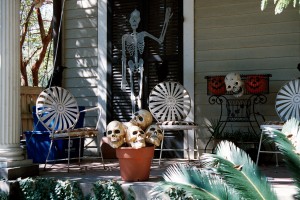 The GDA hosts an annual Halloween Under the Oaks event with trick-or-treating along a designated  safe route  from 5:30 til 7:00 pm on October 31, followed by a family party with catering and entertainment from 7:00 til 9:00 p.m.  The party is often held on one of our many beautiful yards in the neighborhood.   All participants are encouraged to wear costumes….adults, too! 

Halloween Ticket Prices    SORRY, SOLD OUT!
GDA Members:  Adults: $15/each    Child: $10/each
*GDA Non-Members – Adults: $20/each    Child: $15/each
Children under 3: free
Tickets will be mailed to all if order is received prior to Wednesday, October 26.  Tickets ordered after that date will be available for pick up at The David Spielman Gallery, 1332 Washington, across from Commander's Palace.    Sorry, no orders will be accepted after Friday, October 28.
All children under 18 must be accompanied by an adult. 
*Members ordering tickets for non-member guests must pay the non-member price for the guest. Thanks!  
* To join the Association, click here