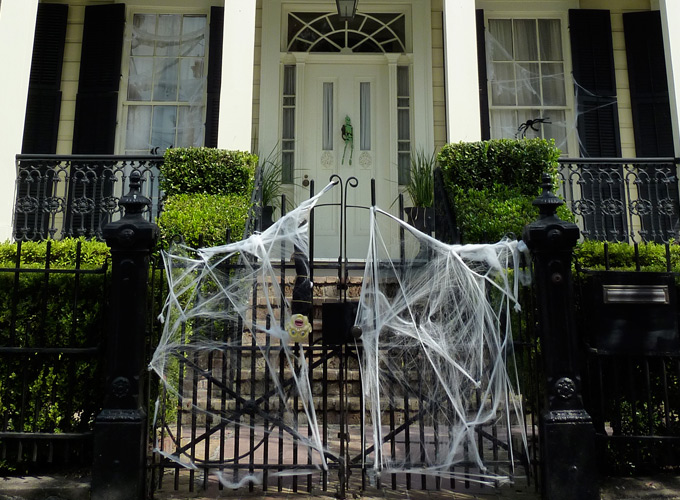 On the Lookout for Halloween
30 days and counting till the little goblins of the neighborhood hit the streets of the Garden District once again in search of treats and tricks.  On Saturday October 31, designated Trick or Treat houses will open for an early hunt from 5:30 till 7:00.  Our annual family party (ticketed event) will follow till 9:00 at 2707 Coliseum.   We invite you to dress up, come out and join in the fun!
Many thanks to this year's Event Chairs : Elizabeth Emmett, Sarah Matheson and Lindsay Wolf.   And to our Party Hosts: Tina and Deryk Jones!
To purchase tickets or to get more information on the GDA Halloween Under the Oaks in the Garden District, October 31, 2015, please click on the link below.